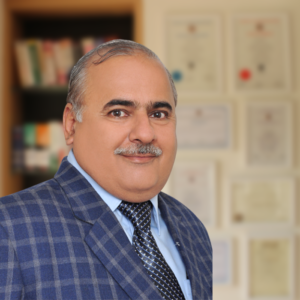 Harish Dayani
Direct Tax
---
FCA, DISA, B.Com
CA Harish Dayani Qualified Chartered Accountant in year 1990, He is the founding partner of firm, He is the fellow member of the Institute of Chartered Accountant of India(ICAI) & Information system Auditor(DISA). He has 27 years of Experience in various fields like Corporate Financial Management, Financial Consultancy, Audits etc. His core area of Expertise is of Direct Taxation and he has consulted many large and small firms over his years of experience. He is involved with a number of social activities and is a regular member of Practitioners Associations & Social Organizations.
He has been consulting various clients with regard to taxation and has hands on experience in Audit & Assurance Activities. He has expertise in analysis of case laws relating to direct taxation.He has extensive experience in assisting multi-national companies resolve complex disputes regarding tax restructuring, financial restructuring etc.
He has expertise in financial matters.
he has successfully advised clients from all business for complex financial accounting issues.