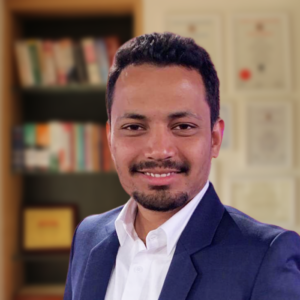 Rohit Khandelwal
Corporate Compliance, Valuation Professional
---
FCA, CS, , Registered Valuer (SFA), B.Com
CA Rohit Khandelwal brings with him a rich experience in Academic Training and Corporate Compliances. He also qualified company secretary and Registered Valuation Professional (Securities or Financial Assets). He has also cleared the Certification Course for Independent Directors conducted by IICA (Indian Institute of Corporate Affairs) under Ministry of Corporate Affairs. He has worked with professionally managed corporates in capacity as a consultant. He has experience of handling corporate affairs in different areas for over a decade.
He has helped organizations establish themselves and have been instrumental in the legal compliances pertaining to them over the period.
He is deals in Due Diligence, Payroll Advisory,Business Valuation andLitigation support services.